Majority of the internet users prefer eBooks over printed books and that also saves some paper! Now we are going to see how we can make Wikipedia Articles as PDF files without much fuss.
We are going to use Wikipedia's own tool – Book Creator to do this. With the book creator you can create a book containing wiki pages of your choice. You can export the book in different formats (for example PDF or ODF) or order a printed copy.
1 -
Now go to
Book Creator
and click the button "Start book creator".
2 - Now search for the Wikipedia article you want to download as PDF. For example, I searched "Mark Zuckerberg".
3 – Now choose the option "Add this page to your book" in the Book Creator box. After adding, choose the option "Show book".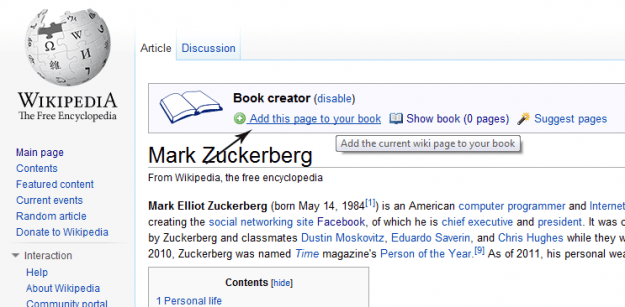 4 – Now you have two choices, you can order as a printed book (you need to pay for this) or download as PDF for free. Choose the Format as "PDF" and click the button 'Download'.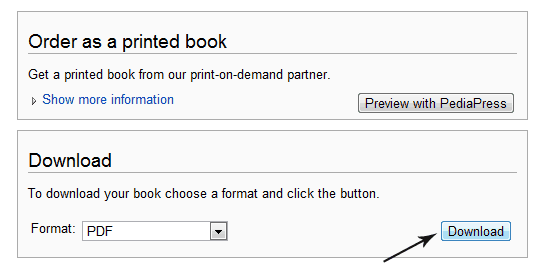 Now you have to wait while the document is being generated. This page should automatically refresh every few seconds. If this does not work, please press your browser's refresh button.
After rendering, you will have the option to download the file option.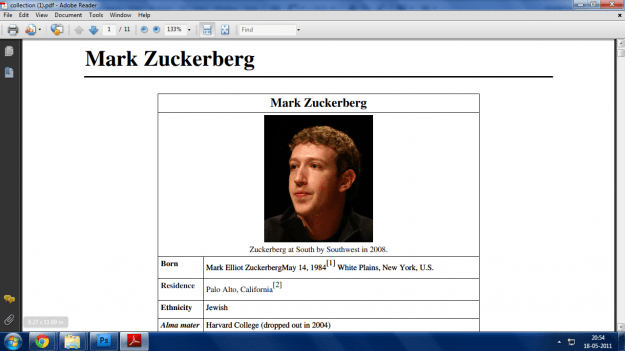 You can also use tools like
WikiPDF
for downloading articles as PDF.
Now enjoy your desired Wikipedia articles offline in eBook readers.!